Instant Quote Bike Transport Interstate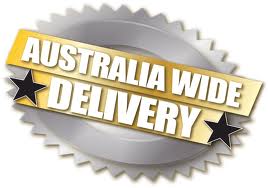 Getting Instant Online Moving Quotes
Moving is divided into three stages: before moving, during moving and after moving. The before moving stage is probably the most important among the three steps because once you get this one wrong, everything will also fail, just like a domino.
Initially, looking for company's quotes is your main concern. Getting quotes from several movers will help you determine which company to use. After getting quotes, inspecting the company's background and reputation is your next concern.
This is very important especially if you are considering moving your prized motorbike or other vehicle. The internet is one of the best medium for this. You can go to any search engine you trust and request instant quote bike transport interstate from the major or the top removalists in your city. The good thing about this is that you will be able to test who will response right away, the kind of service they have, their competitiveness and how they value prospect clients.
Before getting free quotes, make a list of the items that you will need once you do the move and the things that you will leave. Travelling light will save you money. Plus the things that you do not need can be sold in garage sale or can be given away, thus earning more money in the process. With this, you can opt to put your motorcycle along with your belongings and just put it in a crate so it will be safe during the move.
You should be able to give the movers an idea of the things that you need to move whether it be your belongings or your vehicle. With this, they can give you a better estimate that you can work on. With these online estimates, you will also be aware of the insurance, extra labor, fuel charges and other miscellaneous fees that will appear on your bill.
Lastly, be sure to choose a company that will do their job and take care of your prized possessions. Do not fall victim to scammers so do your homework. Aside from getting online quotes, investigate the company's reputation by knowing and getting feedback from their past customers and learn more about them through their associations and affiliations.