Bike Movers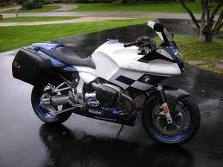 In the vehicle moving industry, there are three options you can do to take care of motorbike. You can decide to hire a bike movers company, ship the bike, or drive it and travel by yourself. Each choice has its own set of pros and cons depending on what you consider when moving. Determine factors such as expenses, time, and accessibility that you have to take note of when making your decision. You want the best for your bikes so it's important to choose the most appropriate option.
Bike Movers
Bike movers companies are a common choice of people moving from one state to another state. Much like a furniture removal company, these services are catered to help you load, store, move, and unload your motorcycle.
Professional movers will be the ones who will take care of the entire transportation process. All you have to do is your own part by choosing the best companies out there. If you make the wrong choice, it won't guarantee that your bike will be safe and secure.
Shipping
Similar to motorbike transfers, shipping is done to move your vehicle. Though it usually takes a long time to get delivered, some say that shipping is safer for your bike. They strap it in and place it in a crate or inside the ship and go through steady waters. Shipping as your option should only be reserved when you want it moved long distance. People usually use it internationally rather than just interstate. Because it may involve going overseas, it will undeniably cost more.
Driving
If you don't trust a moving company or the method of shipping, you always have the option to drive the motorcycle. You can go at your own pace and not worry when you'll get your bike delivered. Also, there won't be unknown damages to your vehicle since it will be with you the whole time. However, the drawback is that it will eat up your own personal time.
To help you in your decision you can ask around other people who have hired a bike movers moving company, shipped their bike, or driven it themselves. In any decision, the most important thing is to get your bike moved in one piece.