Bike Movers Quote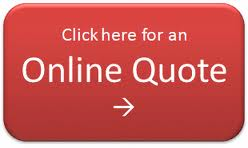 How to Rent a Trailer for Your Bike Transport
A bike trailer is very useful to carry your bike anywhere during vacations or business trips. With it, you can have your bike at your disposal any time during your trip. Bike moving companies offer trailer rentals that customers can use. A good company can offer services for any type of vehicles and that includes the bike.
Trailers
To rent a trailer, you need to set the date and finalize the location on where and when you'll need it. In planning your trip, contact your local bike company as early as possible so you can reserve a trailer.  Remember, movers will be busy when vacation time comes around.
Since there are many different types of trailers and bike racks, choose one depending on your needs. If you have a big bike, then you need a trailer that can fit it and all its accessories. Also, a large trailer is useful if you are moving from state to the other.
Pricing
An important aspect of your decision making should be the bike movers quote or price. You wouldn't want to spend more on just a trailer right? You would rather spend money on the actual vacation rather than the moving process. The price varies from local companies and national companies. Take note if a company offers special promos or packages so you can save more. In order to help you base the prices, check them online. You'll have an easier and faster time checking the quotes in the Internet. As an advice, choose a national moving company if you are moving interstate.
Check the Terms & Conditions
Once you make your initial decision, review the details of renting the trailer with the bike company. Check the dates, location, damage fees, mileage fees, and of course, insurance policies. All the terms and conditions of the contract should be agreeable between the two parties. Make sure to go through everything before paying the company and making your final choice.
Your bike moving needs will be taken care of with renting a trailer. List down the dates, places, and whatever you need when you begin choosing a rental company. Make sure that the bike movers quote is affordable and practical. Lastly, review all the conditions and requirements.