Interstate Motorbike Transport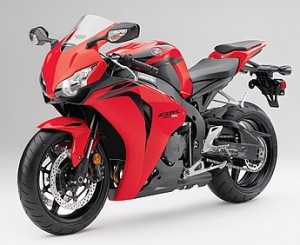 Helpful Hints for your Interstate Move
If you are thinking of transporting your motorbike, there are a couple of things you should take note of to ensure that your vehicle is taken care of. A good Interstate motorbike transport company will help you get your vehicle moved from one area to the next smoothly and efficiently.
Unlike cars, motorbikes should be placed in an enclosed trailer or moving vehicle for extra protection. They are easier to transfer than a car but they are also easier to steal or come off their restraints. You can prevent a lot of unnecessary stress by asking the company to put your bike in an enclosed vehicle like a large van.
In a moving company, your motorbike can sometimes be placed with similar vehicles and other bikes. It is important for you to know what kind of equipment that company uses to provide restraint for your bike. For example, be wary if they use auto restraints because it can malfunction at any point during the move. In the transport vehicle, also consult the company if your motorbike can be placed anywhere but the back. By putting it at front or in the middle, this will lessen the chance for it to get stolen in the back.
An additional advice to ensure you get the most out of the transport company is to discuss with them the terms and conditions of the insurance for your bike. Check whether their type of insurance sits well with you, if not, you can discuss it with your own insurance company. They'll be able to help you in making sure your bike gets to its destination safely and in one piece.
By taking note of these guidelines, you can worry less about your motorbike. This is one thing less you have to focus on as there are other things like your furniture and house appliances. With the right Interstate motorbike transport company, the move will be done faster and easier. Most moving companies do vehicle transfers as well so you won't have to waste time and money finding another company. They can also include your car for transport. You only have to consult with one company so you won't get confused