Cost to Transport Motorcycle Interstate Australia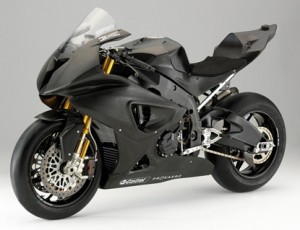 It can be overwhelming to hear all about the different things that you need to do in moving your motorcycle from one state to another. True enough, it is a stressful experience because mainly, you will exhaust all possibilities just to get a company that will take utmost care of your vehicle.
First, you must understand that moving vehicles is much stressful than moving all your other possessions, because of the other factors that go along with it. These factors include insurance purposes, the size, and the worth of the vehicle. It doesn't matter if you are moving in another city or doing the move interstate or overseas, they need to be safely moved.
One thing that you need to consider is how you want your motorcycle to be moved. You can have it inside the truck where it is tied properly. Consequently, you can also opt to have it on an open-top trailer. However, keep in mind that it is much safer than having it along with your other belongings. They can be put on pop up crates that is compact and easy to store. No need to use nails and other tools to make it as straps and ties will be used for the shipping. This may cost you more but you will be assured that your prized motorbike will be off the road and nothing will be able to touch it, especially if it is one of those expensive bikes.
There are many benefits to using pop up crates in moving your motorbike. It is easy to use and put up and collapse if you need to store it. Additionally, the material is also made up of lightweight material so you will also save on some cost to transport motorcycle interstate Australia because it is lighter.
Before the transport, there are also other things that you need to do. First,drain your motorcycle of gas and remove the battery. Before shipping, wash it properly so you will be able to see any chips, dings and damages that you need to put on the description of your motorcycle. This is so if there will be new damages, you can hold the company liable for those damages. In the same way, however, they cannot also be held liable for any previous damages.
Disarm the alarms, tighten loose parts, and remove any personal possessions in the motorcycle. Fold the parts that can be folded like the mirrors and take a picture of your motorcycle for any purpose it may served.