Melbourne Motorcycle Transport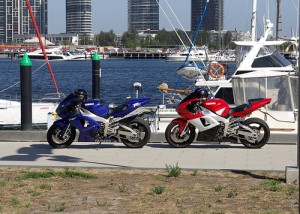 Transporting Motorcycle
If you are moving from one state to another, you would of course have to also move your personal belongings; with this, you also have to move your vehicle. In moving your motorcycle, you can choose from three options available. The first thing is by doing the move yourself by driving your motorcycle from your old home to your new home. The second option is shipping your motorcycle. The third is finding a Melbourne motorcycle transport interstate company who will deal with the transportation of the motorcycle.
For people who are thinking about the cost, they may think that transporting the vehicle by themselves may be the best option. However, if you think about the time and the effort that you will put into it, not to mention the risk that you are putting yourself into, then it wouldn't be all worth it.
Motorcycle transporters know how to package and secure your vehicle using the appropriate straps and clamps. If it will not be placed in a van that will take it to your place, it will be put along with other motorcycles and other automobiles that will be shipped.
The cost of the motorcycle transport differs depending upon the size and weight of your motorcycle, the company that you will hire and the distance of your old place to your new spot. Therefore, it is suggested that you get a good number of quotes from different companies before committing to a transport company.
There are many websites today that give out free quotes from different companies so it is okay to get as many quotes as possible so you will have an idea as to which companies can give you the best option and service as well as prices for the service that you will hire them for.